NCEA L3 Economics
ECO3
Course Description
Teacher in Charge: Mrs J. Thomas
Recommended Prior Learning
Students will have studied Economics at level 2 and/or level 1. Students may pick this subject up at level 3, however, they should have gained at least a level 2 merit endorsement to have the ability to study this course.
---
In Level 3 Economics, students will compare and contrast economic decisions affecting New Zealand in contexts in which resources are scarce and use analytical tools to present justified recommendations about resource issues.
Understand market Equilibrium
Efficiency of different market structures
Micro economic concepts
Demonstrate understanding of Government intervention to correct market failures
Some current good examples in NZ currently include:
The housing market.
Covid response for businesses, consumers, international travel, healthcare....
Demerit goods such as alcohol, cigarettes.....
Merit goods such as vaccines, education....
Environmentally friendly and sustainable practices.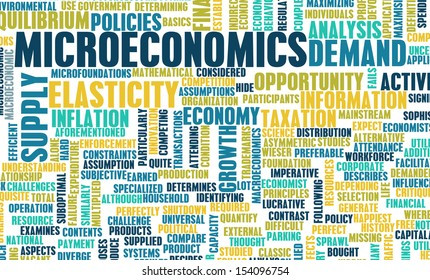 Students will also have the opportunity to travel to Wellington to visit places of Economic importance. This may include Parliament, Treasury, Reserve Bank, Trade me, Sharsies etc.
---
Course Overview
Term 1
Micro Economics - Internal on elasticities and Utility
Micro Economics - External on allocative efficiency in Markets
Term 2
Finish Micro Economics - External on allocative efficiency in Markets
Government interventions in Markets that are not socially allocatively efficient - Internal

Term 3
Efficiency of different market structures using marginal analysis - External
Term 4
Review for external exams
Learning Areas:
NCEA Level 3, Social Sciences - Tikanga ā Iwi
---
Career Pathways
Valuer, Actuary, Business Analyst, Software Developer, Statistician, Historian, Bank Worker, Urban/Regional Planner, Emergency Management Officer, Information Technology Helpdesk/Support Technician, Information Technology Manager, Corrections Officer, Systems Administrator, Demonstrator, Foreign Policy Officer, Economist, Energy/Carbon Auditor, Information Technology Architect, Environmental/Public Health Officer, Fishery Officer, Immigration Officer, Market Research Analyst, Survey Interviewer, Policy Analyst, Probation Officer, Intelligence Officer, Management Consultant, Test Analyst, Network Administrator, Marketing Specialist, Data Analyst, Elected Government Representative, Managing Director/Chief Executive, Early Childhood Teacher, Teacher of English to Speakers of Other Languages (ESOL), Kaiwhakaako Māori, Tertiary Lecturer, Private Teacher/Tutor, Secondary School Teacher