FUR2
This course requires
2
options.
NCEA L2 Furniture Making
Course Description
Teacher in Charge: Mr J. McLean
This Furniture Making Course is aimed at achieving credits towards the National Certificate in Furniture Making and is based around industry training organisation (ITO) Unit Standards. The work is predominantly project based.
Furniture making provides students with the opportunity to continue their development of skills in the area of construction gained at Years 11.
You will undertake study in Level 2 ITO unit standards of furniture makin, furniture finishing, product knowledge and calculations for furniture making.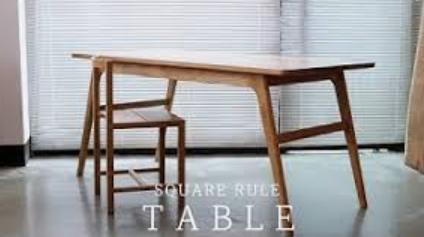 Course Overview
Term 1
In Term1, you will be researching, designing, drawing up plans and preparing to make your main project. Part of this preparation for constructing your main project will be based around learning all there is to know re Fixed Machinery, hence the US24351.
Term 2
US24360 is a standard concerned with studying materials. This is so that you can make the appropriate decisions about which materials will be suitable for your project. All the standards rely on practical evidence. In effect, you have to demonstrate your understanding through your practical project before you can be awarded the credits.
Term 3
In Term 3 you continue with your project. Should you finish earlier than expected, you will be set further tasks that will expand upon skills learnt.
Term 4
This Term for you as a senior, will only be about four weeks long. With that in mind, you will spend this time making sure that all finishing requirements are up to scratch. This is so that you can take home a piece of furniture of which you are justifiably proud.
Recommended Prior Learning
You need to have completed FUR1 in order to have the best chance of succeeding in this subject. However, if you had a clash of timetable last year that caused you to miss out, come and see Mr. McLean to see whether an exception could be made.
What we require is enthusiasm and the desire to learn and work hard.
Contributions and Equipment/Stationery
A4 folder, pen and pencil
Credit Information
Total Credits Available: 17 credits.
Internally Assessed Credits: 17 credits.

Assessment
Description
Level
Internal or
External
Credits
L1 Literacy Credits
UE Literacy Credits
Numeracy Credits
Demonstrate knowledge of and use fixed machinery in the construction of BCATS projects

Level: 2
Internal or External: Internal
Credits: 6
Level 1 Literacy Credits: 0
University Entrance Literacy Credits: 0
Numeracy Credits: 0
Level: 2
Internal or External: Internal
Credits: 5
Level 1 Literacy Credits: 0
University Entrance Literacy Credits: 0
Numeracy Credits: 0
Complete a BCATS project

Level: 2
Internal or External: Internal
Credits: 6
Level 1 Literacy Credits: 0
University Entrance Literacy Credits: 0
Numeracy Credits: 0
Credit Summary
Total Credits: 17
Total Level 1 Literacy Credits: 0
Total University Entrance Literacy Credits: 0
Total Numeracy Credits: 0