NCEA L3 Graphics and Design
GRA3
Course Description
Teacher in Charge: Mrs C. McLean
Recommended Prior Learning
You must have completed courses in Yr12 of either NCEA Level 2 Graphics and Design, or Materials Technology.
---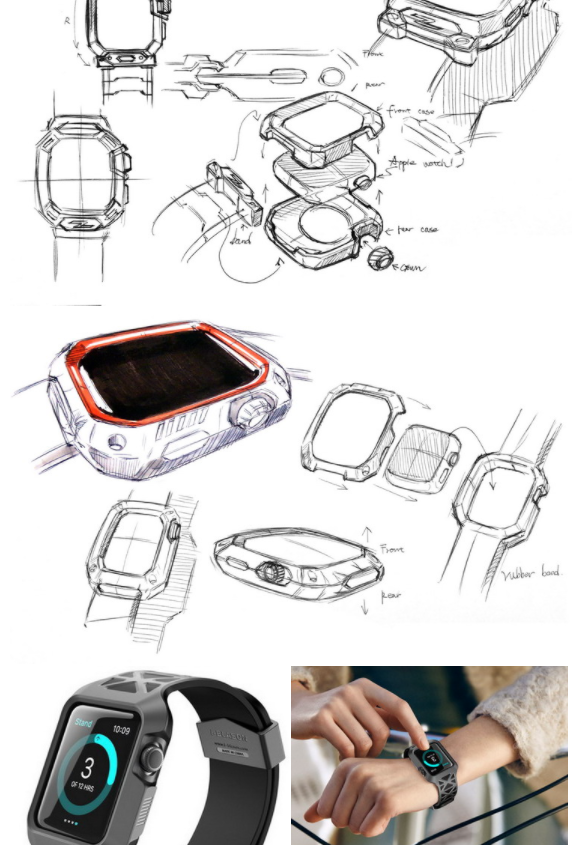 This is a design course for students wishing to pursue a career or, for those who wish to go on to tertiary education within the fields of Architecture, Product Design and Engineering, to name but a few.
The course contains:
Freehand design sketching.
Advanced rendering techniques.
Design presentation.
Product design development.
Design evaluation.
Developing the skills of divergent and convergent thinking in design work.
This is a University Entrance subject.
---
Learning Areas:
NCEA Level 3, Technology - Hangarau
---
Career Pathways
Animator/Digital Artist, Business Analyst, Patternmaker, Architect, Art Director (Film, Television or Stage), Artist, Baker, Tailor/Dressmaker, Cutter, Fashion Designer, Sewing Machinist, Graphic Designer, Interior Designer, Jeweller, Make-up Artist, Graphic Pre-press Worker, Visual Merchandiser, Exhibition and Collections Technician, Florist, Game Developer, Landscape Architect, Landscaper, Photographer, Printer, Signmaker, User Experience Designer, Garment Technician, Mining Engineer, Survey Technician, Aeronautical Engineer, Aeroplane Pilot, Agricultural/Horticultural Scientist, Air Force Airman/Airwoman, Air Force Officer, Mechanical Engineering Technician, Aircraft Maintenance Engineer, Aircraft Refueller, Product Assembler, Software Developer, Chemist, Architectural Technician, Army Officer, Army Soldier, Insurance Loss Adjuster, Medical Physicist, Sound Technician, Electronics Engineer, Collision Repair Technician, Automotive Electrician, Chemical Engineer, Biomedical Engineer, Biomedical Technician, Biotechnologist, Metal Worker, Boat Builder, Naval Architect, Fabrication Engineer, Mechanical Engineer, Electrical Engineer, Building and Construction Manager, Line Mechanic, Surveyor, Urban/Regional Planner, Science Technician, Civil Engineer, Civil Engineering Technician/Draughtsperson, Coachbuilder/Trimmer, Miner/Quarry Worker, Mine/Quarry Manager, Diver, Telecommunications Engineer, Telecommunications Technician, Industrial Designer, Information Technology Helpdesk/Support Technician, Technical Writer, Medical Imaging Technologist, Electronics Trades Worker, Plumber, Gasfitter and Drainlayer, Driller, Geologist, Environmental Scientist, Electrician, Electrical Engineering Technician, Lift Technician, Energy and Chemical Plant Operator, Energy/Carbon Auditor, Engineering Machinist, Information Technology Architect, Environmental Engineer, Welder, Ranger, Marine Engineer, Food Technologist, Geophysicist, Helicopter Pilot, Locksmith, Train Driver, Ship's Master, Refrigeration/Air-conditioning Technician, Navy Sailor, Navy Officer, Plastics Technician, Project Manager, Saw Doctor, Scaffolder, Water/Wastewater Treatment Operator, Test Analyst, Network Administrator, Geospatial Specialist, Data Analyst, Fire Engineer
Contributions and Equipment/Stationery
A3 clearfile folder, 2H and HB pencils, markers and pens, Laptop.
---
Related Videos
https://www.youtube.com/watch?v=https://www.youtube.com/embed/MCIBxTDJIp0?rel=0&showinfo=0
Useful Links