NCEA L1 Economics and Business Studies
EBS1
Course Description
Teacher in Charge: Mrs J. Thomas
Economics examines the choices people make about the use of limited resources to satisfy unlimited wants. It is the study of how people make decisions and how these decisions apply to real-world problems. This course introduces the basic tools that economists use to explore these topics and will cover fundamental economic concepts like scarcity, supply and demand.
Business Studies is about how individuals and groups of people organise, plan and act to create and develop goods and services to satisfy customers.
Students will develop a marketing mix for a product of their choice that shows understanding of how to put a plan around selling a product. They will also write a Business Plan around a product of their choice that they will produce and sell at a school market day.
Students will participate in the BP Business Challenge. This is a three day program that is delivered by The Young Enterprise Trust. This is a really valuable learning experience and you can find more information here.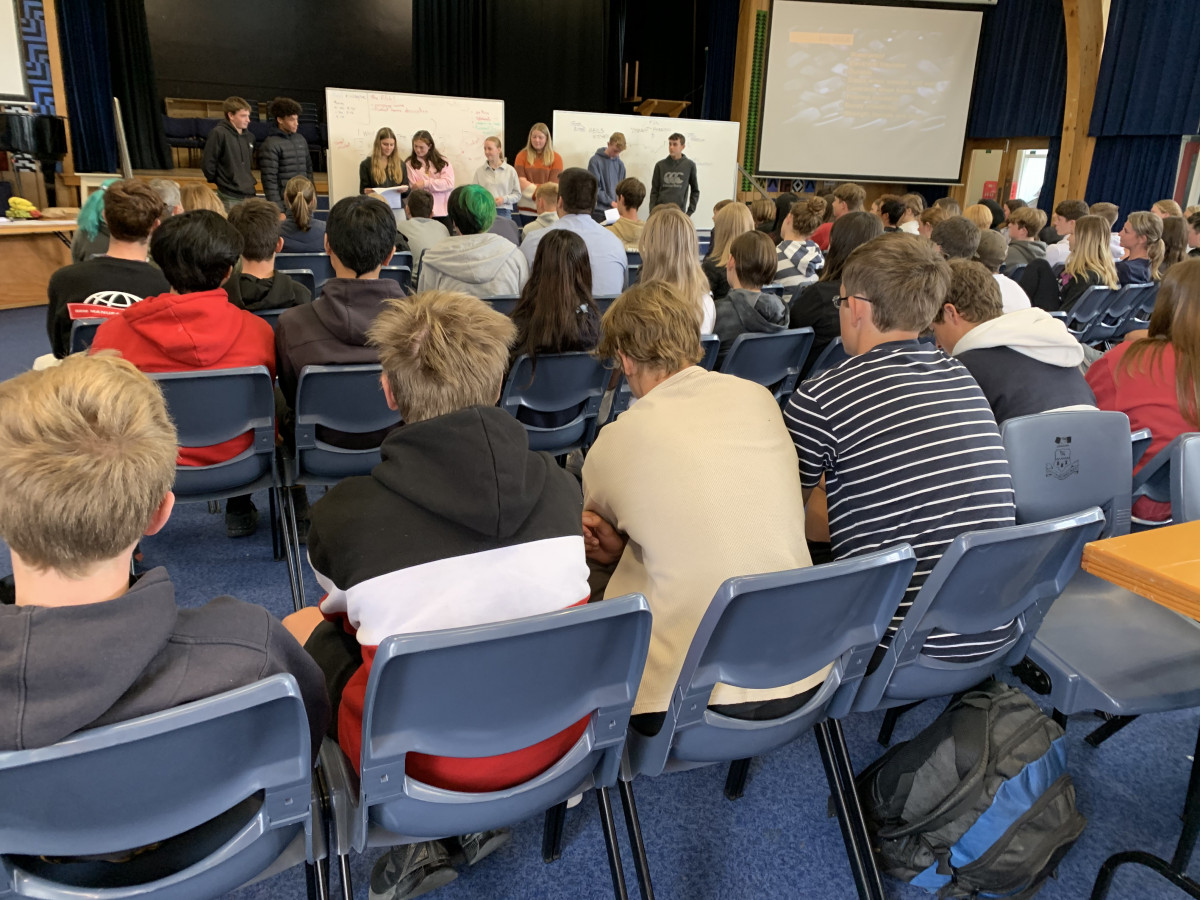 ---
Course Overview
Term 1
Consumer Demand - External Economics paper
BP Business Challenge
Marketing Mix - Internal Business Studies paper
Term 2
Producer Supply - External Economics paper
Market Day - Internal Business Studies paper
Term 3
Finish Market Day - Internal Business Studies paper
Derived Grade examinations
Market Equilibrium - External Economics paper
Term 4
Finish Market Equilibrium - External Economics paper
Learning Areas:
NCEA Level 1, Social Sciences - Tikanga ā Iwi
---
Pathway
NCEA L2 Business Enterprise, NCEA L2 Economics, NCEA L3 Business Enterprise, NCEA L3 Economics
Career Pathways
Sales Representative, Accountant, Auditor, Administration Officer, Finance Manager, Advertising Specialist, Sales and Marketing Manager, Business Analyst, Retail Manager, Auctioneer, Bank Worker, Hotel/Motel Manager, Farmer/Farm Manager, Debt Collector, Property Manager, Building and Construction Manager, Buyer, Cafe/Restaurant Manager, Urban/Regional Planner, Managing Director/Chief Executive, Insurance Claims Officer, Information Technology Helpdesk/Support Technician, Event Manager, Visual Merchandiser, Economist, Human Resources Adviser, Importer/Exporter, Financial Adviser, Immigration Officer, Industrial Spray Painter, Primary School Teacher, Market Research Analyst, Survey Interviewer, Mortgage Broker, Office Manager, Payroll Officer, Policy Analyst, Purchasing/Supply Officer, Production Manager, Recreation Co-ordinator, Project Manager, Real Estate Agent, Recruitment Consultant, Secondary School Teacher, Valuer, Management Consultant, Marketing Specialist